Metro and electric trains in Naples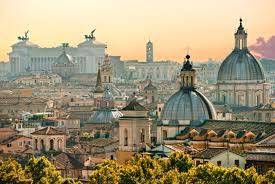 In Naples, it is impossible to understand public transport, but in fact – everything is simple.
Everywhere you need the metro goes. What is written on the machines is again impossible to understand. Cass is almost gone. But everything is simple. You throw 1 € into the machine and get a ticket for 1 trip. In general, stock up on euro coins!
Where the metro does not go – you can walk. For one city look
By the way, look at the photo – do not think that there are no people anywhere. At first they are not there, and then you find yourself in a crush, because metro trains run every 10-15 minutes, and huge crowds of people crowd on a narrow platform.
To get to Pompeii, Ercolano and other historical places near Vesuvius, you need to use the Circumvesuviana line trains. The starting station in Naples is Porta Nolana, with which there are no connecting connections, but it is almost in the center. The next station on the way is the huge Napoli Garibaldi station, where there is a change from the metro and where many buses stop. From wherever you go, follow the signs for Circumvesuviana.
Before entering the platform there will be turnstiles and ticket offices. The ticket price depends, it seems, on the imagination of the cashier. A trip to Pompeii or Ercolano costs 2-4 €.
Carefully study the movement of trains. If you are not looking for some special place (and there are many of them), then most likely you need a train to Sorrento. To visit Ercolano, go to Ercolano Scavi. In order to get to the main entrance to Pompeii, go to Pompei Scavi.
ps: neither metro nor electric trains go to Naples airport. It is most convenient to use the Alibus bus, the ride on which to the Garibaldi station and port costs 4 €, payment by the driver.