Venice for children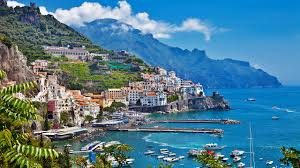 Despite the fact that Venice has a very romantic image and lovers from all over the world tend to get here, couples with children do not lag behind them. Many families have a rest in the neighboring sea resorts of Italy, Croatia and Slovenia, and go to Venice for a day or two. Someone may suggest that there is no place for children in the stone labyrinth, I will try to dispel this myth based on personal experience.
Since our family lives on the border of Slovenia and Italy, just two hours from Venice, we with our daughter and children of our friends are frequent visitors to this amazing city. So what to see with the children and how to entertain them in Venice?
We turn the walk into the game "Iskalka-reader". And the child's symbol will be the symbol of Venice – a winged lion that can be found on flags, in the form of statues, and on the walls of buildings. And usually he is portrayed with an open book – a symbol of the bearer of the world, and if you find a lion on a building with a closed book and a sword, it means that at the time of construction, Venice was at war with someone.
Another interesting game is "Walker Walker". Children always want to feel like adults, give them this opportunity. Let them go ahead and decide which street to turn. Do not be afraid to get lost, in Venice every local resident, seller or waiter will tell you the way, and signs are quite common. But you will have the opportunity to walk through the crowded corners, a couple of times to go into a dead end or run into the canal and, of course, imbued with the spirit of Venice.
Ride a vaporetto or gondola. All children love to ride in boats! For our children, this has always been the main point of entertainment in Venice. Gondola, of course, is not the cheapest way to travel, but such a walk will allow you to relax from the many tourists and see Venice from the other side – it is much more picturesque from the water! At the vaporetto, we always try not to go inside to the seats, but stay outside, where there is much more air and a beautiful view of the Grand Canal.
There are few parks in Venice and you can still find them. Some parks are slightly larger, others are small gardens, but everywhere you can relax on shady benches and find playgrounds for children.
The largest of them is the city park of the Biennale Gardens (Giardini della Biennale), coordinates: 45.429876, 12.355167. But it is worth remembering that exhibitions of modern art on odd years and architecture on even years take place here in different months, which will not allow you to find a quiet corner here. At the intersection of popular tourist routes, you can find two small gardens: Parco Savorgnan Park, coordinates: 45.443464, 12.323387 and Giardini Papadopoli, coordinates: 45.438628, 12.320058.
Not far from the Rialto Bridge and Piazza San Marco there is an amazing bookstore Libreria Alta Acqua, at the entrance of which immodestly reads the sign: "Welcome to the most beautiful bookstore in the world." There are mountains of books waiting for you, a gondola filled with books and a staircase of books. Very atmospheric place. If you and your children are book lovers, then this item should not be missed. Address: Castello 5176A, Campiello del Tintor
Souvenir shops. Of course, in any large tourist city there are a lot of souvenir shops, but in Venice souvenir shops are often found at some private workshop. You can find here potters, artists, tailors, and weavers, wood craftsmen and restoration workers. Do not be shy, go inside – the children will be able to observe the work, and the masters will rejoice at your attention.
The Venetian mask has already become a symbol of the city. It's hard not to succumb to their charm and go home without buying one of them. We also thought about children here and if you search, you can find beautiful children's masks, some of which can be decorated on your own.
If you plan to spend more than one day in Venice, then you have the opportunity to visit the islands of Murano and Burano. At the first you will find many glass blowing workshops, beautiful shop windows and amazing glass designs. And the island of Burano will delight you with bright streets with colorful houses.
A walk in Venice can be combined with family photography. This is not a boring studio shot! By and large it will be a report of your walk – the children have fun, mom and dad are resting. And with you you take away the archive of memories of Venice in the form of photographs in which you will smile with your whole family! 😉