Kronplatz: Italian snow, Austrian customs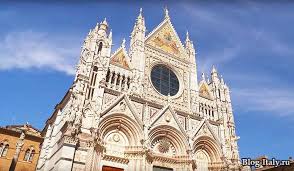 The Kronplatz resort, belonging to the Italian ski region Dolomiti Superski, can be characterized by three adjectives: cozy, family, modern. You need to come here for at least a week: ride enough, take a walk along Brunico, splash around in the thermal center in Riscone and one day get to the neighboring Alta Badia valley to "scroll" the famous Sella Ronda.
Kronplatz is located in northern Italy in the province of Alto Adige, it is also South Tyrol. You need to get used to the double names here (in Italian and German) right away: they are everywhere. Despite the fact that the province moved from Austria to Italy almost a hundred years ago, after the First World War, some of its inhabitants still do not speak Italian, and the structure of life is more reminiscent of the German order-Ordnung than the Italian radiant dolcevita.
There are many ways to get to Kronplatz. According to tradition, package tours of Russian tour operators include a flight to Verona and a transfer. This is usually the most convenient option, but Kronplatz compares favorably with many other ski resorts in that it can be reached by train – from the same Verona (230 km) or Innsbruck (105 km), making one change in Fortezza / Franzensfeste.
Actually, Kronplatz – or Plan de Corones in Italian – is a mountain with a height of 2275 m. It forms the basis of the local ski area, which totals 116 km. At the very top of the mountain is a plateau in the middle of which Concordia bell triumphantly rises, established in 2003 in honor of the 25th anniversary of the resort. An inscription in Latin says: "God gives peace to people."
The inhabitants of 15 neighboring villages claim for this 116 km, but thanks to the modern system of lifts, they do not stand in line for a long time, they coexist peacefully, as expected. The lifts carry an average of 10 thousand people a day. In the low season – less; ride in Kronplatz from December to April.
You can climb the plateau from four sides – from Riscone, from San Vigilio, from Valdaora (though the lift is not in the village itself, but nearby) and from Perka on the new Ried cabin with heated seats. There is a separate conversation about Perka: this is the second example in the history of Italy of the construction of a lift near the railway station. Opened in 2011, Ried has become a great help for places like Cienza or San Lorenzo, whose guests are much more comfortable getting to the Kronplatz ski area.
Actually, the main trump card in the Kronplatz deck – Brunico – also stands on this railway line. It is in great demand among the Russians, which is not surprising: it is a charming, slightly toy town with good hotels, cafes, the Puka Naka nightclub and the castle towering above it, which houses the museum of the famous climber Reinhard Messner.