New Year's tours 2015 to Europe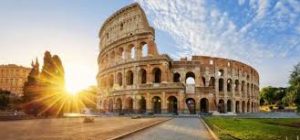 European Christmas and New Year traditions attract many Russians every winter. A trip to Europe is often cheaper than to some exotic country, in addition, the flight there does not take too much time. Finally, European cities are suitable for both romantic walks and educational excursions, and Alpine ski resorts are considered the best in the world.Christmas tale
On New Year's Eve, Europe should go for the mood. The cities of Germany, Denmark, Sweden, the Baltic countries look especially picturesque during the New Year holidays. Bright garlands and green branches adorn almost every home. Usually, Christmas decorations are not removed until mid-January, prolonging the feeling of a holiday for tourists who arrived after the New Year. Walking along the cozy streets of European cities can be combined with shopping – the period of winter sales often falls on January.
Snow is the best decoration for the slopes of the Alps, the fabulous forests of Finland and Sweden or the picturesque cities of the ice-free fjords of Norway. Many Russians prefer to relax not in cities, but in nature – thousands of Finnish countryside cottages are rented by our tourists for the New Year holidays.
Family holiday
New Year holidays are ideal for traveling to Europe with children. A variety of amusement parks await young guests on holidays – Legoland in Denmark, French Disneyland, Spanish Port Aventura, Unibaken in Stockholm and many others, as well as numerous children's museums. Young tourists are delighted with the Christmas atmosphere prevailing in European cities.
One of the most desirable places for children is the birthplace of Santa Claus in Finnish Lapland. The town of Rovaniemi in winter becomes a bright decoration for a fairy tale. Here you can meet the real Santa and get the long-awaited gift from his hands.
New Year's skiing
Ski resorts in Europe during the New Year holidays are chosen by many tourists from Russia. Alpine slopes are traditionally popular in Switzerland, Italy and France. A more economical, but no less interesting option is the Bulgarian and Montenegrin ski centers, as well as resorts in the Pyrenees (Spain, Andorra and France) or in Finland. In addition to traditional skiing or snowboarding trails, winter resorts offer sleigh rides, horseback riding and horse riding, luxury hotels and spas.