Tomato fantasies. With stale bread in Tuscany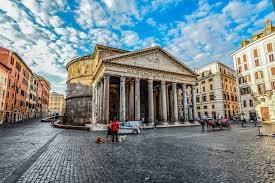 Residents of Italian Tuscany like to tell foreigners with mock humility that their cuisine is "poor" (cucina povera). However, they also know how to turn simple rural food into a restaurant hit.
Among the dishes traditional for the regional cuisine there are also tomato puree under the sonorous name of Pappa al pomodoro. In principle, nothing complicated, try to repeat in your kitchen.
First you need to stew a little chopped onion in olive oil and two or three cloves of garlic. Meanwhile, blanch a half a kilo of ripe juicy tomatoes, peel them, cut into cubes and add to the pan. After five minutes, you can add a glass or two of chicken stock.
As you yourself have already realized, chicken broth in this context is rather a modern restaurant innovation; it is unlikely that in the old Tuscan village he was always at hand, but with him this soup really comes out nourishing and tastier.
Next comes a very important, as they say now, fork. In solid cookbooks, cookbooks, and English-language restaurant menus, this dish is sometimes called Tomato soup with croutons. And these same crutons have to be presented to the public. The crust is cut off from white bread, cut into cubes and fried in olive oil, after which they already decorate thick soup in a plate. A couple of perky basil leaves complete the highly artistic composition.
In fact, the Tuscan peasants had no time to have fun with all sorts of crutons. They mixed the dried crumb of yesterday's bread with mashed tomatoes with olive oil, garlic and basil, and brought this simple mixture to the consistency of a smooth puree. In many restaurants in Florence, even with a reputation as a purely tourist destination, just such an authentic version can still be tried.
Oddly enough at first glance, but for the success of this dish bread is really very important, even if only yesterday, stale. Here, on purpose, try to cook this soup with different bread, you will see for yourself. Tuscan housewives know this well and stock up for this culinary purpose with their signature Tuscan bread, which for many centuries has been baked in these parts without salt. That's just with this ingredient you will probably have problems, so better go straight to Tuscany for this soup.