Folgaria – comfortable for beginners and interesting for professionals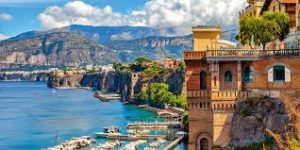 In the southeast of Trentino is Folgaria – the land of quiet villages and interesting trails, the best place for those who decide to relax with their whole family.
The experienced skier, speaking of Folgaria, will remember first of all its intricate slopes, the most interesting of which is Salizzona. A wide slope in the form of a giant more than a kilometer-long letter S with a double bend connects Cima Dosso and the Folgaria plateau. The slope is moderately steep – you will go down 312 meters. But if you decide to ride this "red" track from the beginning to the very end, be prepared for the unexpected. Salizzona has a very inconsistent character, and it guarantees a real adrenaline ride: the terrain and angle of inclination are constantly changing. You will find not only a breathtaking descent, but also a short trip to the past: forts from the First World War have been preserved along the highway. There is always great snow all over the slope, because even if the weather presents an unpleasant surprise, numerous snow cannons will come to the rescue. It is not surprising that international competitions are constantly held on this track, the first giant slalom tournaments were held here – the legendary 3Tre. However, if you feel yourself not yet ready for such adventures, a simpler route descends from the mountain nearby parallel to Salizzona.
There are also circular routes in Folgaria, such as the 125-kilometer Skitur dei Forti and the 100-kilometer Ski Folgaria. How much time you need to ride them depends only on your qualifications. You won't spend a single second on the lifts: the newest high-speed elevators are installed throughout the ski area of ​​Folgaria, which cannot have lines. These ultra-modern four-seater chairlifts take you to the top in minutes!
Those who are able to get to know the various routes of Folgaria fairly quickly should buy a Superskirama ski pass, on which you can ride on the slopes of a dozen nearby resorts and move between them on a ski bass. And for beginners, local routes will be enough for a long time. Novice athletes will slowly master the skiing wisdom under the guidance of experienced teachers from numerous schools, where they are ready to teach everyone, young and old. Using fun games, special instructors-educators will put your children on skis very quickly, so do not be surprised if the heirs begin to ride much more confidently very soon.
If most adults prefer to relax in the sauna after skiing, then the young skiers have nothing to do: they need an active rest in the evenings. Folgaria will be able to satisfy the wishes of everyone, because the resorts have excellent spa centers, ice rinks, and many other attractions for people of any age. And someone, perhaps, would like to change the mountain landscapes to wooded plains and cross-country skiing in the vicinity of Millegrob, Passo Coe or Forte Curle.
The road to Folgaria will not tire even the smallest children. From the airports of Verona, Bergamo, Venice and Treviso to this area is very convenient to get on a special bus Fly ski shuttle. A ticket costs 18 euros, a two-way ticket costs 30 euros, and if the child is not yet 12 years old and is accompanied by two adults, then he can travel with you for free….