Smells and tastes of summer in Trentino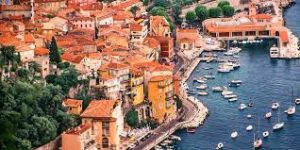 Trentino offers great local produce and excellent restaurants.
The taste and healing properties of local wines and traditional products turn the enogastronomy of this region into real wealth, which should be known and protected.
There are many ways to get to know a particular area better. The most "delicious" of them is the one that leads to the table, and introduces us to the culinary traditions of this territory.
Six Trentino restaurants this year boast the star of the prestigious Michelin Guide. In the provincial capital, there are Scrigno del Duomo, a restaurant symbolizing the historic city center, and Locanda Margon (located in the suburb of Ravina), which is characterized by a craving for culinary experiments.
In the Val di Fiemme Valley, the El Molin Restaurant is located in an old mill and offers a charming atmosphere.
In the Val di Fassa Valley, the Malga Panna restaurant has been considered the "bastion" of Trentino gastronomy for over sixty years.
In the west, in the Val di Non Valley, in the town of Ronzone, is the restaurant Orso Grigio.
The Stube Hermitage Restaurant, which perfectly combines the culinary traditions of the north and south, is located in Madonna di Campilio, the pearl of the Dolomites
150 mountain shelters are not only an integral landmark for tourists, but also a meeting place with local culinary traditions. Surrounded on all sides by vineyards, mainly Chardonnay varieties, the Trentino region is famous for its famous "bubbles" of sparkling wine Trentodoc metodo classico – the pride of the Italian sparkling wine industry.
Speaking of wines, it is worth noting Marzemino, red nectar sung by Mozart in the opera Don Giovanni, and Teroldego Rotaliano Doc, red wine with a characteristic dry and bright, seasoned and tart taste. The delicate aroma of white flowers and unripe fruits characterizes the white Nosiola grapes, from which the valuable "Holy Wine" (Vino Santo) is obtained.
The pride of local cheese production is Trentingrana hard cheese made from milk from small farms. Cheeses such as Casolèt, with its extraordinary softness, as well as Puzzone di Moena cheese, which is still produced in a handicraft way, and, together with Casolèt, are under the protection of the Slow Food Association, are very much appreciated. You can not ignore the low-fat cheese Spressa Dop.
The Val di Non Valley is the birthplace of apples, which in 2003 received the Dop status (name of protected origin), assigned to the varieties Golden Delicious, Stark Delicious e Renetta.